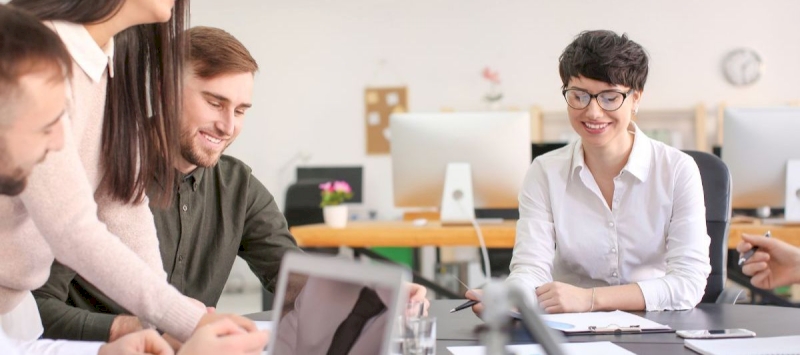 10 European innovation organisations join forces to develop a European agri‑food and digital acceleration network
Food-scalEUp is an initiative that has been set up in the framework of the Smart Sensors 4 Agri-Food partnership whose main objective is to support all agri‑food companies and associated organisations to make the leap to Industry 5.0 and for the agri‑food sector to evolve towards an interconnected, people-centred, resilient and smart agri-food system in Europe.
The European Food-scalEUp project, which is funded by the Horizon Europe programme, is coordinated by the Galicia Food cluster (ES) and is developed in close collaboration with CEIN (ES), AgriFood Capital (NL), FoodValley (NL), Food-Processing Initiative (DE), CTRIA (HU), Innov'Alliance (FR), Valorial (FR), Technopole Quimper-Cornouaille (FR) and Normandie Incubation (FR).
More specifically, the mission of Food-scalEUp project is to develop higher quality business acceleration services in agri-food digital innovation ecosystems of emerging and moderate innovator regions. Therefore, expand the connections, knowledge exchange, collaboration at regional, European and international level, between key people representing the different actors of the agri-food digital innovation ecosystems involved in the project; and balance the scaling-up of start-ups and SMEs and the creation of local high-value added jobs in the European regions involved in the project, by balancing the capacity of agri-food digital innovation and acceleration ecosystems in those regions.
Focus on regional agri-food digital innovation ecosystems:
The recent boom in digital-based innovations for the agri‑food industry has placed providers of such solutions as enablers of the creation and exploitation of new value chains, as well as vital actors in the continued optimisation of pre-existing value chains. In addition, we consider five main subsectors in growth phase in terms of average rise in early-stage funding deals. These are agtech & new food, blockchain, advanced manufacturing and robotics, AI & big data and fintech. Several of these subsectors have very relevant applications in the agri-food industry.
Food-scalEUp is focused on regional European agri-food digital innovation ecosystems, which are regarded as composed of the following groups of stakeholders:
Core of the agri-food production chain (primary production, food processing, retail, etc.);
R&D partners, such as technology centres, universities, RTOs, etc.;
Process technology supply partners, e.g. machinery, packaging and logistics providers;
Providers of digital-based solutions, mainly start-ups and highly innovative SMEs (novel sensors, systemic integrations, process management and optimisation solutions, etc.).